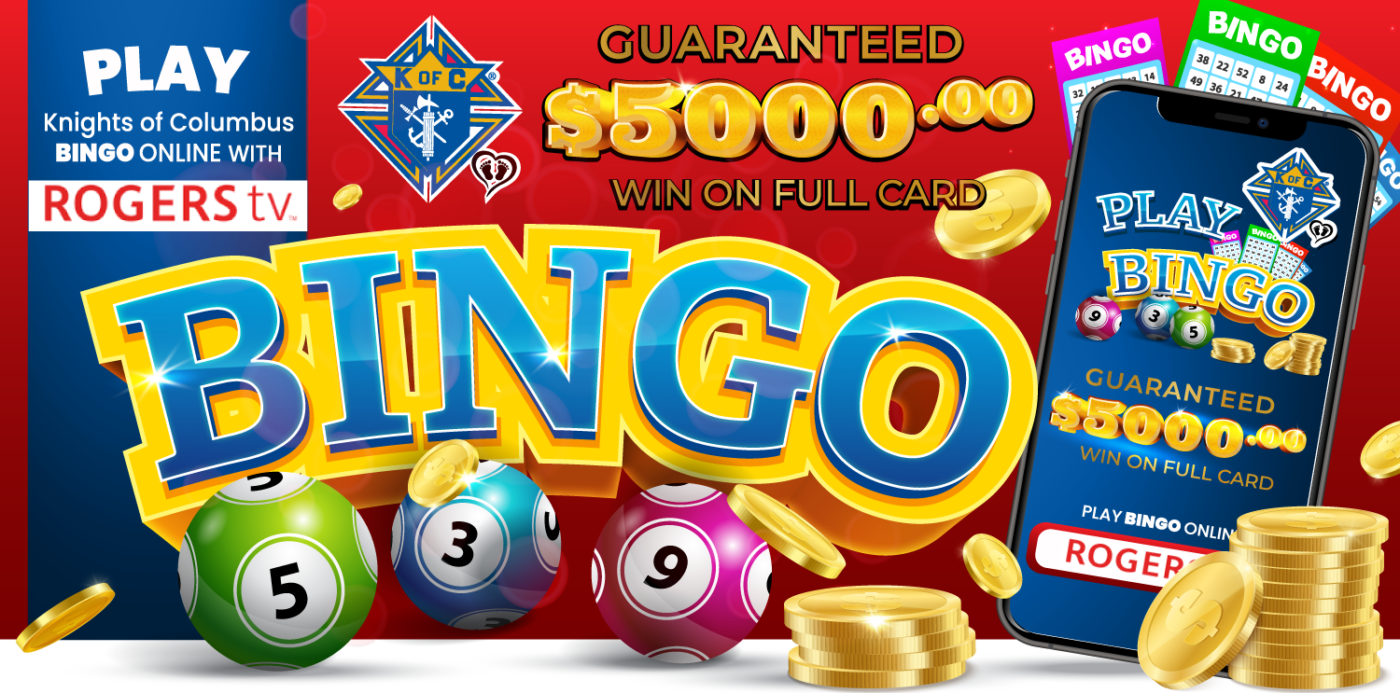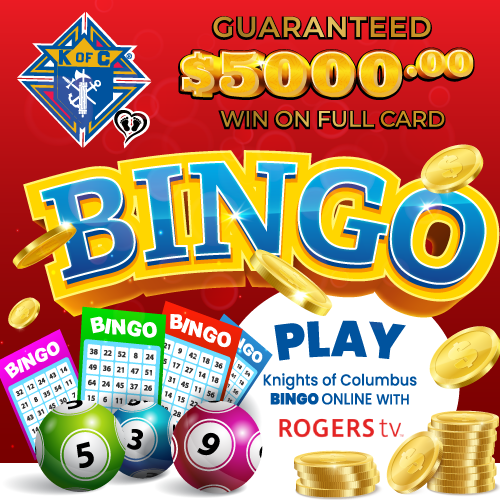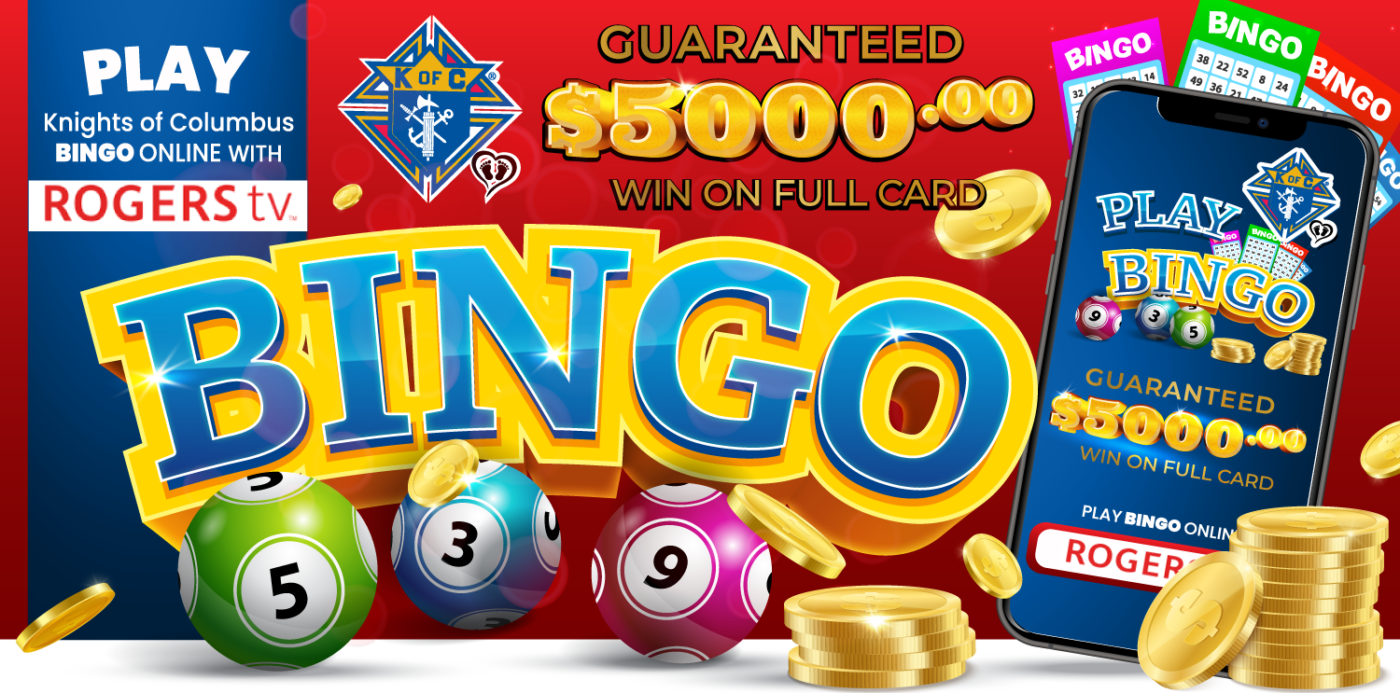 WINNERS CALL –

1-866-880-4646
Bingo cards may be purchased from local area merchants. Click here for a list in your area. The names and locations of the merchants will also be displayed during the games. Merchants who sell game cards periodically change; updates will be made through the year.
The Alcohol and Gaming Commission of Ontario, the regulatory body for TV media Bingo, stipulate a claim of a bingo must be made during the telecast. Therefore, Knights of Columbus TV Bingo cannot award any prize to a player calling to claim a bingo after the telecast has ended.
Numbers will be called twice and displayed on the bingo board.

If you have a bingo call 1-866-880-4646.

The Bingo on the least amount of numbers will be the winner.
Due to the time lag between numbers called and potential winner calling in the first caller may not necessarily be the winner.
In case of two or more winning bingo prizes will be divided equally.
Prizes will be delivered following tonight's Bingo.
According to law no one under 18 may play TV Bingo.
Good Luck!